The roof is one of the most critical components of your home. It protects you from the elements and keeps your family warm and dry. As such, it is important to get it done right when you are considering installing or replacing your roof. To ensure that you get the best professional roofing contractors for your needs, here are some things to consider when searching for a professional roofer.
Licensing and certification
One of the first things you need to look for in a potential roofing contractor is whether or not they are licensed and certified. In most states, roofers are required to have a license to practice. This ensures that they have the necessary skills and knowledge to do the job correctly. Furthermore, many roofing companies also choose to get certified by professional organizations such as the National Roofing Contractors Association (NRCA). This voluntary certification demonstrates a commitment to quality and customer satisfaction.
Insurance
Another vital quality to look for in the right roofing contractor is insurance. A good roofer will have both workers' compensation and liability insurance. Workers' compensation protects you in case one of the roofers is injured while working on your property. Liability insurance, on the other hand, protects you from any damage that might occur to your property as a result of the roofing work. Ask your insurance company for liability insurance. Make sure to ask for proof of insurance before hiring a roofer.
Experience
When it comes to something as important as your roof, you want to make sure that the contractor you hire has plenty of experience. Ideally, you should look for a roofing company that has been in business for several years and has worked on a variety of different roofing projects, as well as your area's building permit needs. This will give you confidence that they know what they are doing and will be able to get the job done right.
Reputation
You should always take the time to check out a roofing contractor's reputation before hiring them. Talk to friends and family who have had work done recently to see if they have any recommendations. You can also read online reviews to get an idea of what other customers think of the contractor's work. By doing your research, you can be sure to find roofing professionals that you can trust.
Warranty
Always make sure to ask about the warranty that a roofing company offers on their work. Most reputable roofers will offer some kind of warranty on both the materials they use and the workmanship. This gives you peace of mind knowing that if something goes wrong, you are covered. You won't have to worry about paying for repairs out of your pocket. Furthermore, it's a sign that they are confident in their ability to do a good job.
Prices
You always want to find a roofing contractor that charges a fair price for their work. Get several estimates from different contractors before making your final decision. Make sure to compare the prices and the quality of materials and workmanship offered. Don't just go with the cheapest option, as this could cost you more in the long run. Lastly, remember to stick within your budget.
Roofing materials
There are a variety of different roofing materials to choose from, so you'll want to make sure that the contractor you hire is familiar with the type of material you want. Asphalt shingles are the most common type of roofing material, but there are also metal roofs, tile roofs, and more. Each type of material has its own set of benefits and drawbacks and it's important to choose the right one for your existing roof needs. A good roofer will be able to help you make this decision.
Payment schedule
Finally, be sure to ask about the payment schedule before hiring a good roofing contractor. Most roofers will require a deposit upfront and then the remaining balance when the job is completed. However, some might offer financing options or allow you to pay in installments. It's important to know how much you'll need to pay and when so that you can budget accordingly. Remember to choose a flexible contractor who won't put a strain on your finances.
How long does roof installation take?
This is an important question to ask your roofing company as it will impact how long your home or business is disrupted. Most roofing jobs take a few days to a week to complete. However, some larger projects might take professional contractors longer. Make sure to ask about the estimated timeline so that you can plan accordingly.
Do I need to move out during roofing?
If you have a family or business, you might need to make arrangements to stay elsewhere during the roofing process. This is especially true if your roof needs to be completely replaced. Ask your contractor if you'll need to move out and for how long. In most cases, moving out of your home during roofing work is unnecessary. However, it's always best to be prepared just in case.
What are the consequences of a bad roofing job?
If you hire independent roofing contractors, you could end up with a shoddy roof that leaks or doesn't provide adequate protection. This can lead to costly roof repairs down the line. Furthermore, a poorly installed roof can void your manufacturer's warranty. Make sure to choose a reputable contractor for proper installation to avoid these problems.
Need professional roofing?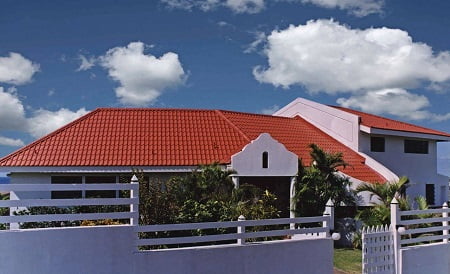 Whether you are installing a new roof or replacing your old roof, Maine Metal Roofing offers the quality and craftsmanship you deserve. Our skilled technicians use only the highest quality materials, and our experienced roofing contractors in Lewiston ME are experts in a variety of roofing styles. Contact us today for a free estimate!
Read more about the services we offer:
Comprehensive roofing services
Asphalt roofing material
Durable metal roofing
Residential roofing services
Roof replacement services