The Search For Metal Roofing Near Me Is Over!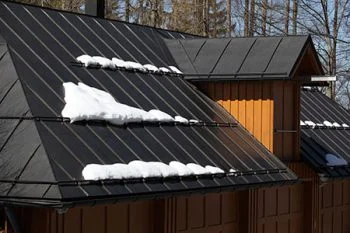 Your home is one of your most important investments, so you want to make sure that you're making the best decision when it comes to roofing. Metal roofing is an excellent choice for homeowners who want a long-lasting, energy-efficient solution that will last for decades. A metal roof can be a great investment for your home, but it's important to weigh all of your options before calling a roofing company in Lewiston, Maine.
Maine Metal Roofing is here to help. We offer a wide variety of metal roofing products that are perfect for any climate and region in the country. Our metal roofs are made from high-quality materials and installed by experienced professionals. Give us a call today to learn more about our residential metal roofing services!
New Metal Roof Installation
Roofs are one of the most important parts of your house. They protect you from the elements while adding beauty to your property by increasing curb appeal. You can choose from many different types of roofs, such as asphalt shingles, clay tiles or wood shakes, but metal roofing has its own unique benefits that make it stand out above all other roof options.
Maine Metal Roofing is your local expert for new metal roof installation and replacement services. Our team has been working with residential customers throughout Lewiston, Maine and the surrounding areas for many years and has earned an excellent reputation for customer service and professionalism. No matter what type of project you need to be done, we'll take care of it quickly and efficiently at competitive prices. 
Metal Roofers Near Me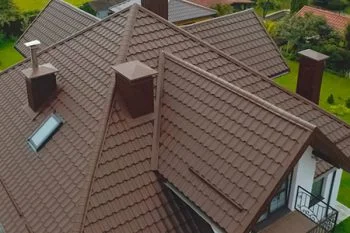 Residential metal roofing is quickly becoming a popular choice among homeowners. While many people think they are too expensive for what you get, when you compare them to other materials like asphalt shingles or wood shakes, metal is actually much less expensive and offers many benefits that others don't have. Our residential metal roofs are designed with a warranty that protects against leaks and rust damage. They come in an array of colors and styles, so you can find something that fits perfectly with your home's style and décor – from classic black to modern silver panel designs! Our team has years of experience helping homeowners choose the best roofing material for their individual needs; we're here to help guide you through every step along the way!
We strive to provide high-quality metal roofing products at competitive prices so you can enjoy all the benefits that come with using this type of material without having to break the bank. We also offer roofing estimates on our services, so you know exactly how much replacing your roof will cost before making a decision about whether or not you want to proceed with our work.
Local Metal Roofing Contractors In Lewiston ME
There are a lot of roofing materials on the market, but how do you know which one is right for your home? All roofing materials have pros and cons, but metal roofs offer some unique benefits that other types of roofs can't match. A metal roof from Maine Metal Roofing will give your home the protection it needs against anything nature can throw at it. Our roofs are made with high-quality materials and reliable installation techniques, so you can be sure your home is safe and sound. Give us a call today for more information!